Discussion Starter
•
#1
•
SHE'S HEEEEEEEERRRE!!!
Our little girl, Dale Taylor, was born on February 23rd, 2010, at 5:11pm (sorry I've only just gotten around to posting this; life's been a bit hectic).
She weighed-in at a decent 8.5lbs, was 22" long and had head diameter just over 14".
This pic was taken about 30mins after the birth.
Mrs Tree endured an 18 hour labour, with a solid 1 1/2 hours of active labour at the hospital. In the end, a vacuum extraction was required, but our little girl was soon with us.
Mother and daughter are both doing very well. Dale is taking 2-3 feeds during the night, so we're getting a bit of sleep, but not huge amounts.
I'm absolutely lovinig being a Dad.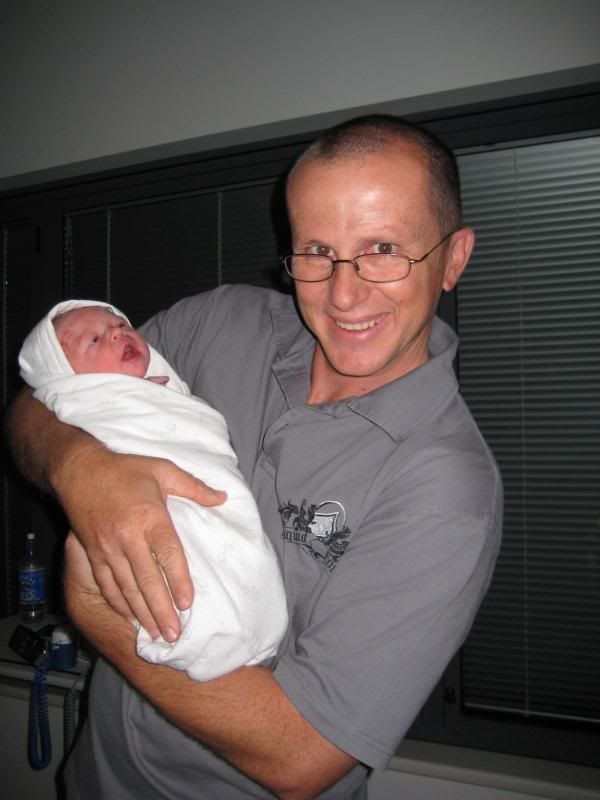 Anyway, guys, must keep movinig. If any of you would like to keep in more regular touch, feel free to contact me at yaaargh-who dot kom dot 'ey you! Mention SBW in the title to avoid being flicked to the spam bin.
Ciao,
Jason (cookeetree)