MotoGP
---
Anyone riding up? Leaving early Saturday Morning myself.
700 miles round trip. Not too bad of a ride for two up. Stopped about every 1.5 hours for fuel and a stretch of the legs. Filled up once on the way up and then when we got there, same on the way back.
First stop in Arroyo Grande(Pismo) for fuel.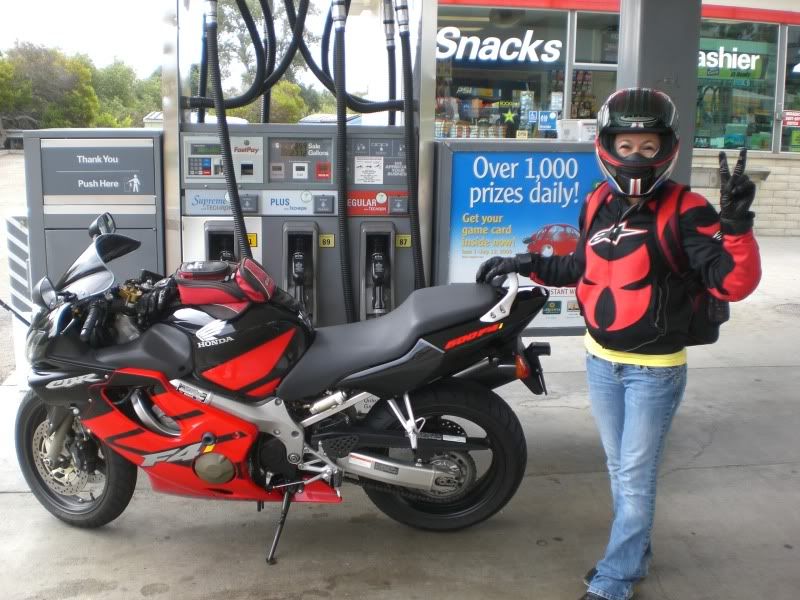 Red Bull Bridge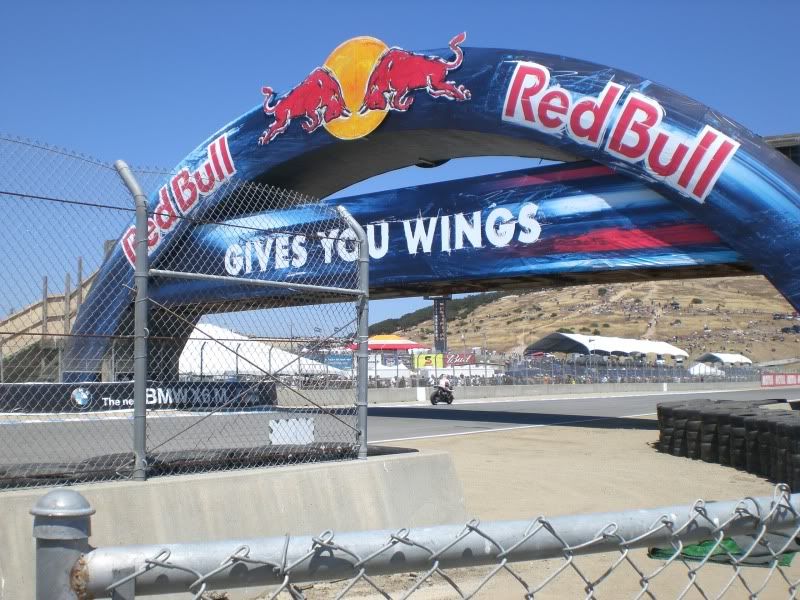 Turn 3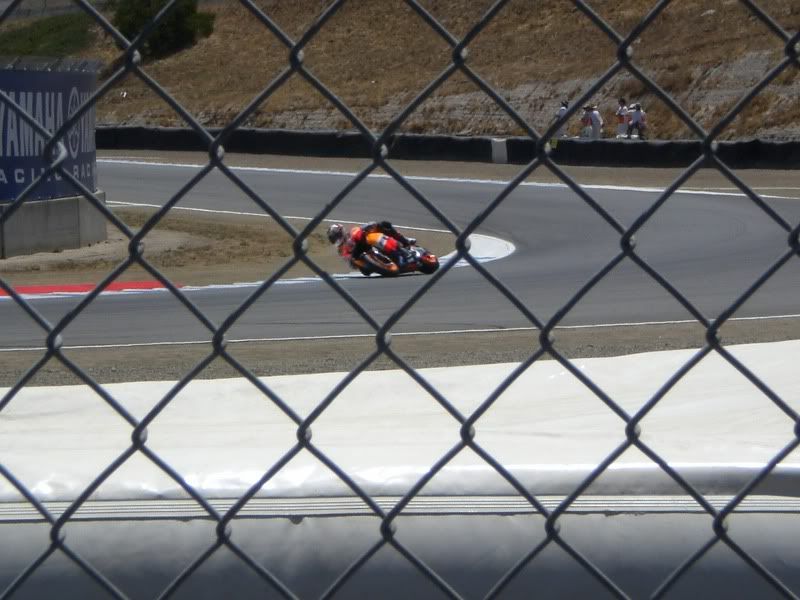 Hmmm, this seems a little more comfy for the road trips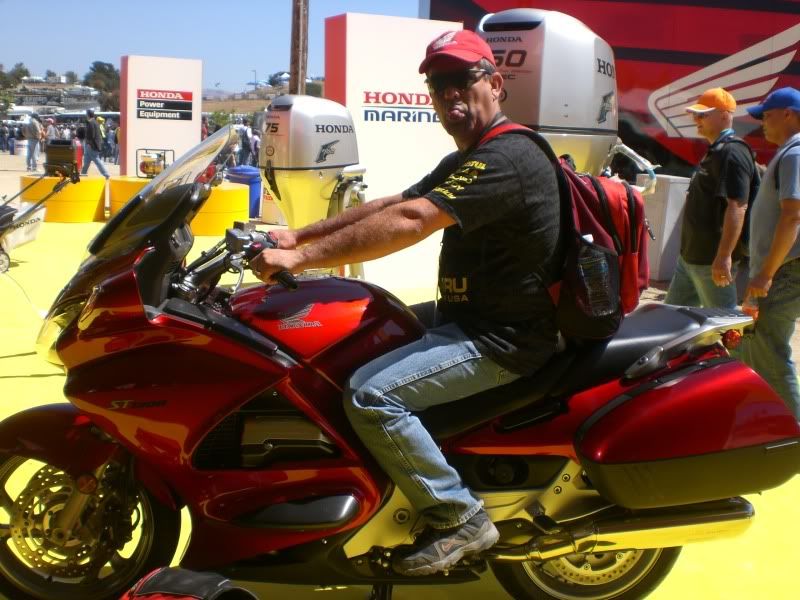 But daddy Like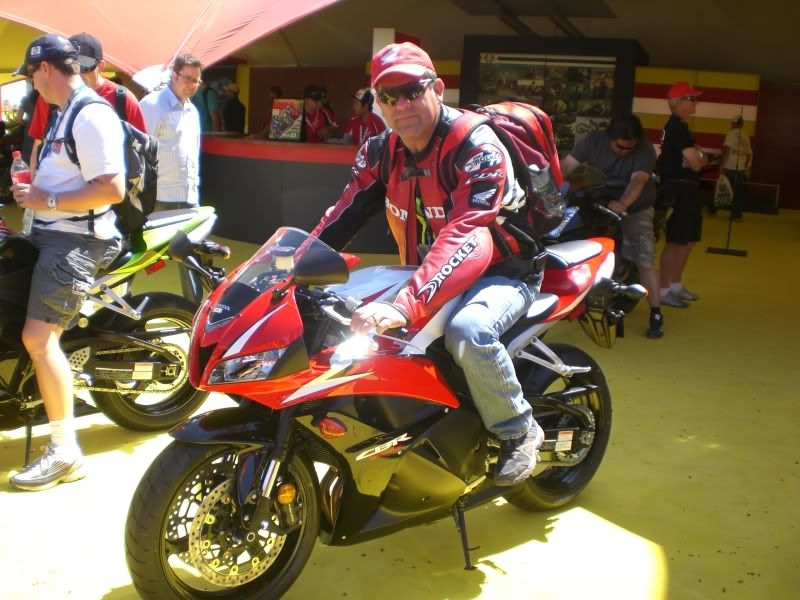 Turn 2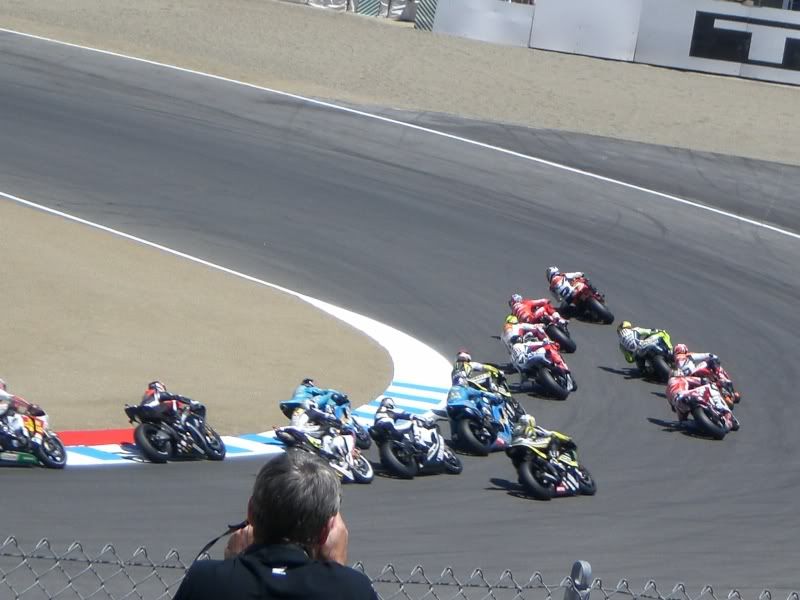 The good ol reliable steed. Could not have made this trip without her.
Funny thing is on the way home I was talking to a nice gentleman on an FJR and he was like "you rode that to the races?" I was like "yeah the wife wanted to ride", he paused for a second, picked his jaw up off the ground and then said "I got to met here and show her the type of bike you need". It was all in god fun and I do want a sport tourer,but the CBR did a great job of fitting the bill on this trip, anything longer than 500 miles one way, two up and I may have to reconsider.
Enjoy!
Strength and Honor
Join Date: Oct 2002
Location: Central IN
Posts: 6,144
Very cool. How did you like the races?

I'm planning to ride my 636 to visit parents and in-laws roughly 400mi rt. Was the 1.5 hour stops pushing it weariness-wise, or could you have gone further? I was thinking about just taking one break on a 4 hour trip.
---
SportbikeWorld Supermoderator

Dragging knee is for the track, and dragging tail is for the lot. --Kane Friesen

When you're in a car, you're watching a movie; when you're on a bike, you're in the movie. --Robert Pirsig

Identity theft is not Fun
Races were awesome as always. A bad day at the races beats a good day at work anyday
As for weariness, I could have easily gone farther, especially if I was solo riding. Fuel runs low at about 1.5 hours of riding so it is a good time for that and a quick stretch if needed. On the way up we were back on the bike in no time, just gas and restroom break. On the way back we enjoyed the scenery and dining out to talk about our adventure and Aluminum butt ride(not long enough for an Iron Butt ride in my opinion)
Registered User
Join Date: Sep 2009
Location: LA California 90038
Posts: 34
So who will be where for the races this weekend? Are there any dealership/bar parties or the like?