Registered User
Join Date: Jun 2012
Location: Roseburg, OR
Posts: 1
Please help me identify these two Dianese Jackets
---
Hi everyone. I'm new here and hoping to get some help right off the bat. I bought these two jackets today off of Craigslist for what I feel was a steal. The only problem I'm having is that I don't know what model they are. If anyone can help me ID them that would be fantastic. The black one has a full quilted zip-in liner, CE armor in the shoulders, elbows, and spine. It is brand new with paperwork (everything except the tag that says the model). The red jacket has padding in the shoulders and elbows but is a much lighter weight jacket altogether. Again, any help regarding the models and values of these two jackets would be greatly appreciated.
Thanks in advance,
Mark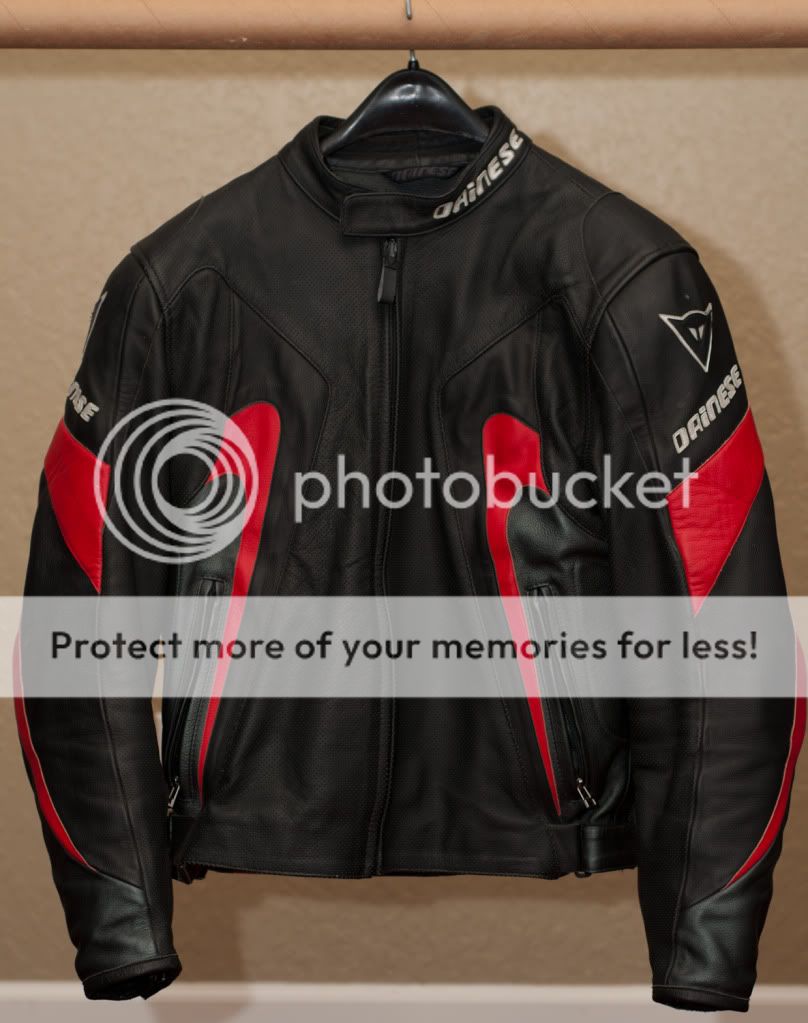 Strength and Honor
Join Date: Oct 2002
Location: Central IN
Posts: 6,144
I used this trick before to identify a lid on Ebay. Type in the common search text (Dainese leather jacket or something similar) and then start looking through the pictures for a match. Then look at either the name of the picture file or go to the page (real or archived) and you might get lucky with a name.

For me, too much work right now, so best wishes for finding a match.
---
SportbikeWorld Supermoderator

Dragging knee is for the track, and dragging tail is for the lot. --Kane Friesen

When you're in a car, you're watching a movie; when you're on a bike, you're in the movie. --Robert Pirsig

Identity theft is not Fun