MotoGP trivia!
---
Who will be the first MotoGP champion?

Aris
Join Date: Apr 2001
Posts: 11
LEITESCBR
---
MAX"THE IMPERATOR"BIAGGI
Re: LEITESCBR
---
Quote:
Originally posted by LEITESCBR
MAX"THE IMPERATOR"BIAGGI
Hahaha, you re wrong
Here is the correct answer:
Aris
BTW, welcome to the Trivia forum!
No hard feelings here, you can like which ever rider you want. But only one will win this year, llike last year and every year, and it will not be Max.
Did you hear his last comments on the M1 Yamaha?
He said in a few words that he congratulates Honda for the bike they built (the Rc211V) and that he needs 20 more HP to be able to keep the pace of Rossi!!
If you have 20 HP to spare please give it to him
PS. Since you like him so much take a close look to this picture and tell us what you see:
Aris
---
Last edited by ariszr7; 03-13-2002 at

07:08 AM

.
And my favourite Motorcycle Racing picture of the year is this.
Enjoy
Aris
Any other propositions?
Did I tell you I'm a dedicated Rossi fan?
This was a TRAP question
VIVA ROSSI!!!
FORZA VALE!!!
Aris
PS. Any posts indicating someone else than Rossi will be champion can and will be moderated
Join Date: Jun 2000
Posts: 5,474
I'm for Rossi too. I like what he brings to the sport. He's fun.
I think he will take the championship too but there are a couple of people to watch out for. The new Honda rider(I think it is Katoh) that bumped up from 250GP will be riding the two stroke and in his first outing on the bike he was 2/10ths of a second off of Rossi's new time(ie, broke last years record in his first ride on the bike).
Also watch out for Roberts on the new Suzuki. They brought it out a year early so I'm thinking things were going well in testing. The old bike handled well and it is basically the same chassis so he should be watched.
I don't believe a thing Max says. Horspower is only part of the picture. All of the four strokes are going to have more power than the tires can handle anyway. What happen to Yami engineers saying they were detuning the engine so they get usable power.
Join Date: Nov 2001
Posts: 377
As long as the V5 Honda holds together Rossi will blitz it. If not he will revert to the old NSR, and still blitz it.
I really rate Nakano and Katoh, but the real surprise will be Checa. The guy practises rear wheel steering on a wicked R1 the Marlboro team built up for him, and he is a much better 4-stroke racer than Biaggi ( who can't rear wheel steer ). High corner speed won't help you with 200+ hp pushing you down the shute.
ps: at least Rossis fans are top notch : check out the webmaster
http://sansas46.tripod.com/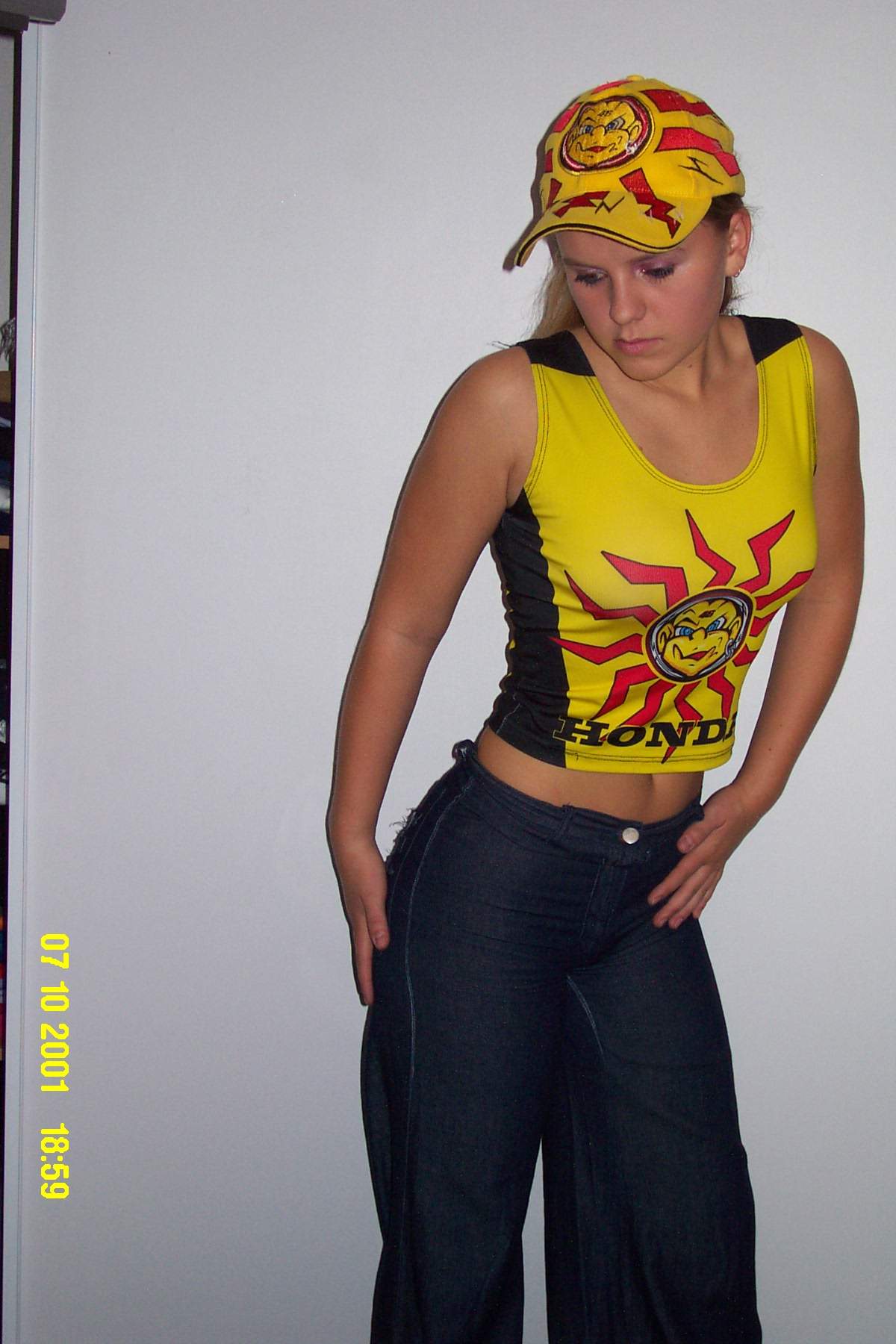 ---
Last edited by titomike; 03-19-2002 at

12:10 AM

.
Join Date: Apr 2001
Posts: 11
THE NEW MOTO GP IS NOT FOR BABIES
Capirossi's time was the fastest of all the two-stroke machines, bettering the official lap record by 1.1seconds.
Join Date: Apr 2001
Posts: 11
---
Capirossi's time decimated the time set by world champion Rossi aboard the Honda NSR500last year. When asked to explain this result, This is testament to the rider.