Join Date: Mar 2008
Posts: 20
IM new.. ** pics inside**
---
Hey guys.
Im new to the forum. i dont have a bike however but i do love them. I have never owned one and probably wont for a few years. I do however have a Yamaha Raptor 700 with tons of goodies. I love to customize atvs, streetbikes, cruisers, helments etc. My friend and i just do it on the side as a hobby instead of a full time gig. Here is mine. This is house of kolor Kandy tangerine
Here are a few mods that i have done
Custom paint
Monster dual exhaust
Pro design intake
Power commander III
11:1 piston
Hotcam stg 2
YFZ shocks
a arm skids
+2 swing arm
and quite a few more..lol Here are some pics.. enjoy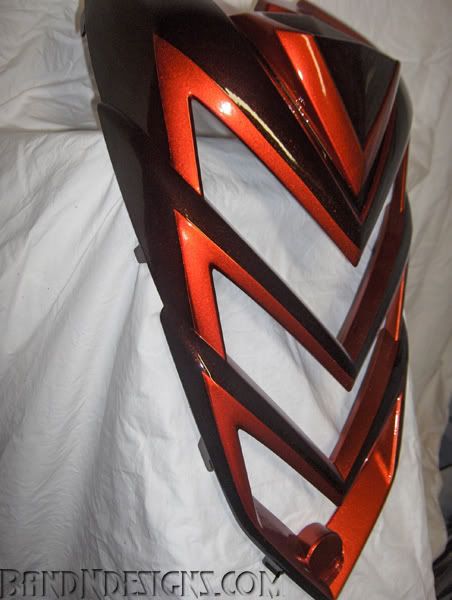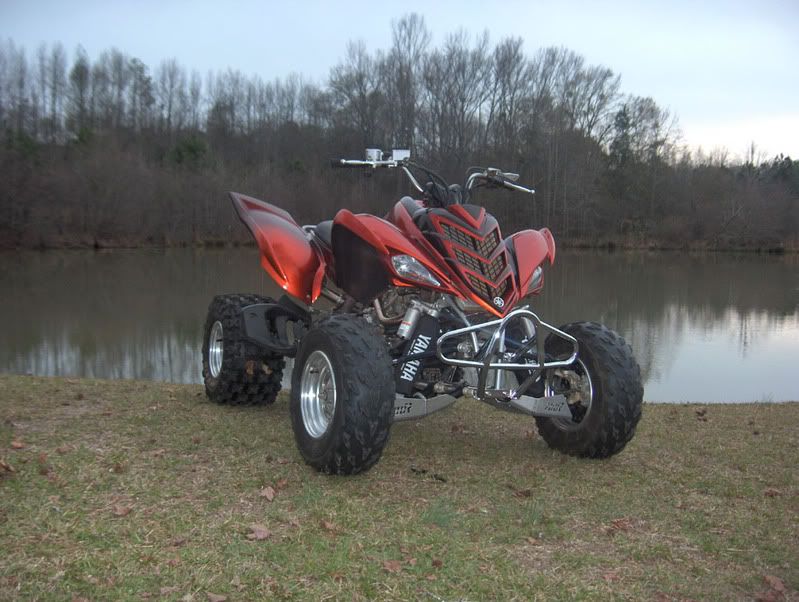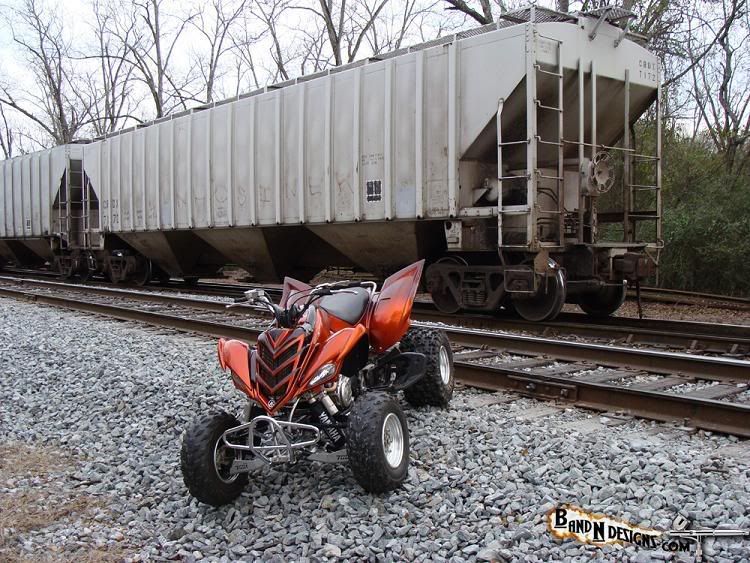 Join Date: Apr 2005
Posts: 2,890
WOW... what in the
hell
is that?!?!
I LOVE that paint!! I'd love it better if it were blue, green, or black but... WOW. I've never seen that before.
Oh yeah, welcome to the forum, BTW.
nice work and welcome to the forum.
---
scott
2002 CBR 954 RR
when you are on a honda you are on the best
Join Date: Mar 2008
Posts: 20
That is a house of kolor Tangerine. The black is just a house of color black with a mist of gold over it and the Kandy makes it look like an orange mist.
I decided to go with a water drop effect on the back fenders.. I plan on changing my scheme up later on in the summer.. Im gonna go with a black base with toxic green true fire. Here are some pics of a customers that we are working on now. the last pic is of the air brushed letters that he wanted.
Join Date: Mar 2008
Posts: 20
almost finished with this customers.. just needs clear.
Join Date: Aug 2007
Posts: 19
Join Date: Mar 2008
Posts: 20