Join Date: Dec 2006
Posts: 54
New guy.... again... (sort of)
---
What's up everyone?? I had joined this forum back in Dec 2006 and made a few posts along the way, but then somehow it got lost in the list of forums I visit regularly (sorry
) and I must have forgot the addy. I really should bookmark these kinda things... DOH!
Here's my original intro thread...
https://www.sportbikeworld.com/forums...ad.php?t=61700
Anyways, I'm still Jared, still riding the same red/black '04 CBR 600 F4i that I have been for the past 3 years 4 months. She's got a few more miles on here now than the last time I posted (just turned 120,000 mi yesterday) but still running strong as ever!
Not much else changed with me, except I moved and no longer live in god awful south Florida. Now I'm in heaven in the beautiful twisties of North Georgia
I had to escape... just couldn't stand south Florida any longer and had to get out
Anyways, a few updated pics of the bike + my ugly mug, lol. I did a split seat tail swap in Jan '07, and then added a Hindle titanium high mount exhaust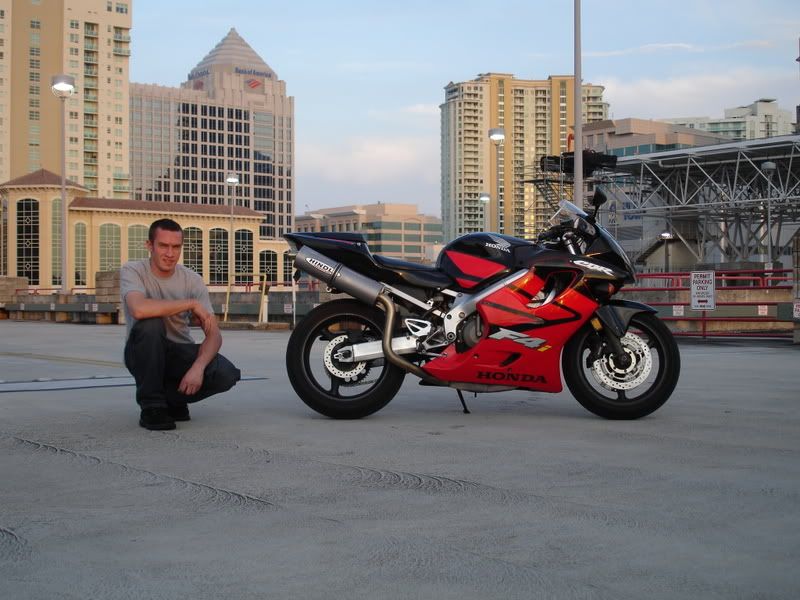 This is a little more recent... from about 2 weeks ago when I rode down to south Florida for a BBQ. My buddy and I went to the beach, and he let me ride his '08 600RR most of the day, which is a pretty sweet ride!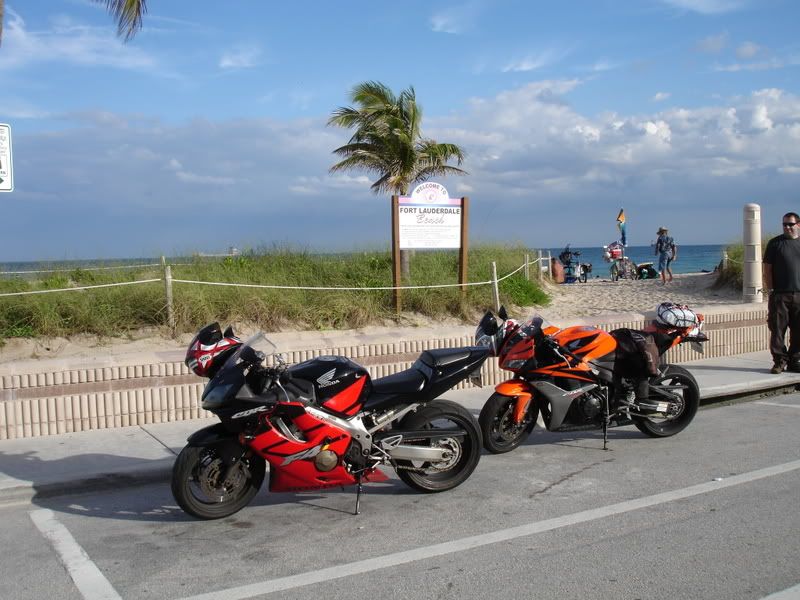 Anyways, that's about it for me. I'll keep this site bookmarked now so I don't forget anymore (the name is so close to several others that I post on)
Take it easy everyone, and ride safe!!
Join Date: Jun 2005
Posts: 892
i like the high mount....if i ever get mine fixed up pretty that will be my first real mod. Nice pics too.
Wow!
---
Dude, you rack up 40,000 miles a year!?!

Amazing. (and well done!)
---
"Fat, drunk, and stupid is no way to go through life son." - Vernon Wormer.- Dean, Faber College.
Strength and Honor
Join Date: Oct 2002
Location: Central IN
Posts: 6,144
Welcome back. I'd love to checkout the '07/08 600RRs, they've gotten glowing reviews.
---
SportbikeWorld Supermoderator

Dragging knee is for the track, and dragging tail is for the lot. --Kane Friesen

When you're in a car, you're watching a movie; when you're on a bike, you're in the movie. --Robert Pirsig

Identity theft is not Fun