Registered User
Join Date: Jun 2010
Location: Marietta, GA 30008
Posts: 2
BrAND NEW Arai Vector Helmet Size M
---
Asking $390 or BEST OFFER, please make an offer, I need to sell this quickly so I can get the next size up!
I have a literally BRAND NEW ARAI Vector Size M Vector Eagle(red) for sale. It will come exactly as purchased with it's own helmet bag and mechanism lubricant. It is in perfect showroom condition with no scratches, scuffs, marks, or dings. I bought this helmet just 6 days ago from Motions in Marietta on 41. I paid $429.56 plus tax for it, as you will see on the receipt. I have included a picture of the receipt to show the date and price I paid. The helmet is too small. I need the next size up, so I have to sell this one. My loss is your gain in this case. I love this helmet and I hate that it doesn't fit. It is beautifully constructed, and as you all know, Arai makes the best helmets in the business. Please contact me at 770-359-7746 or email me in reply to this posting.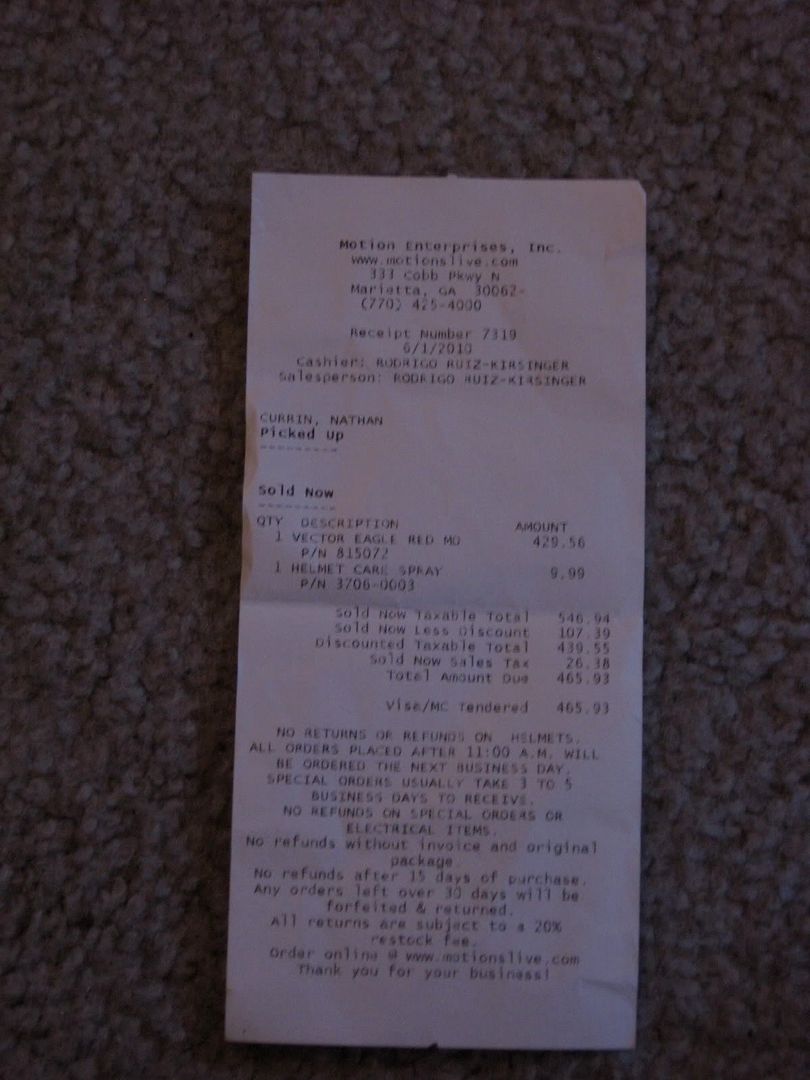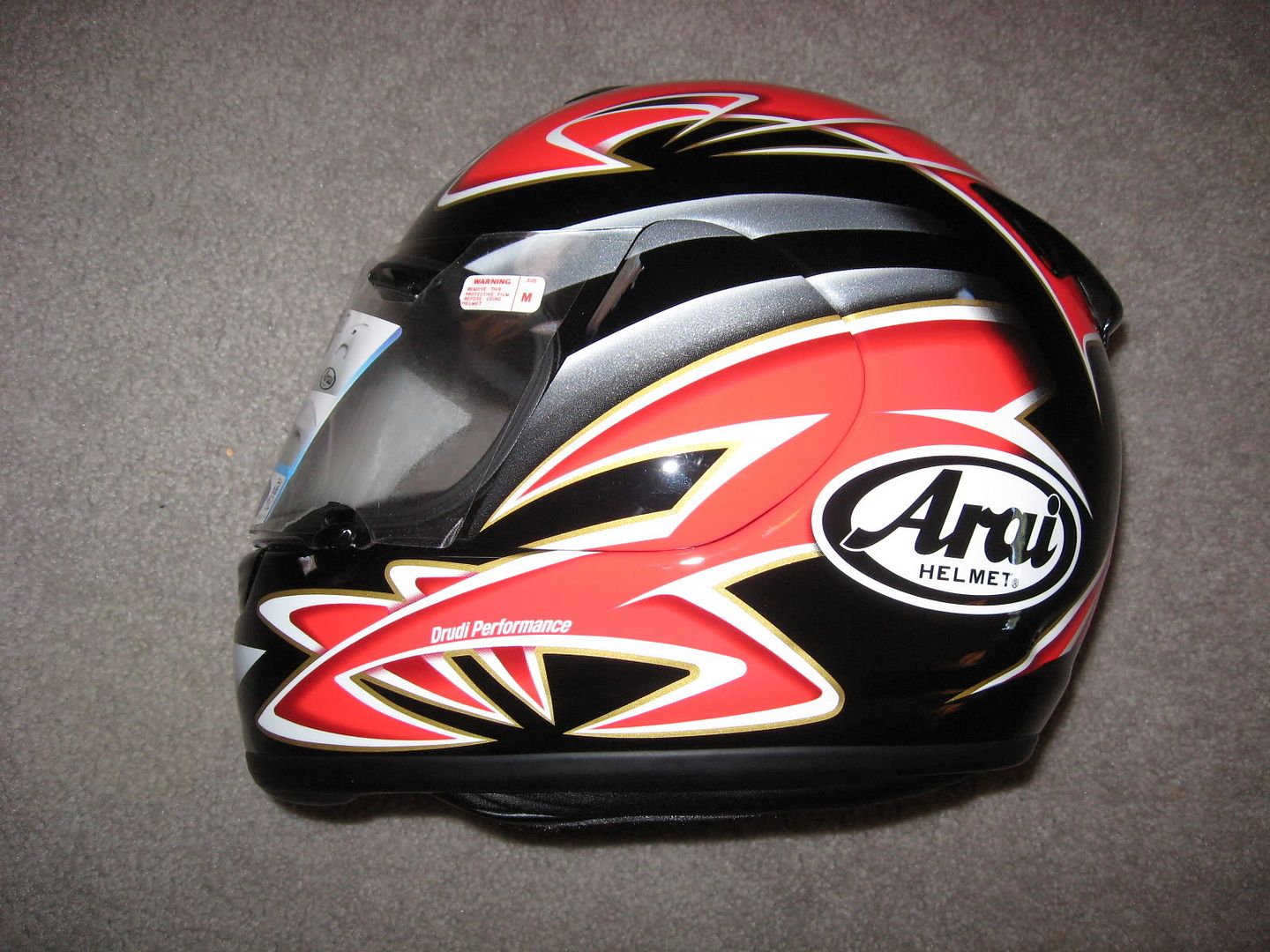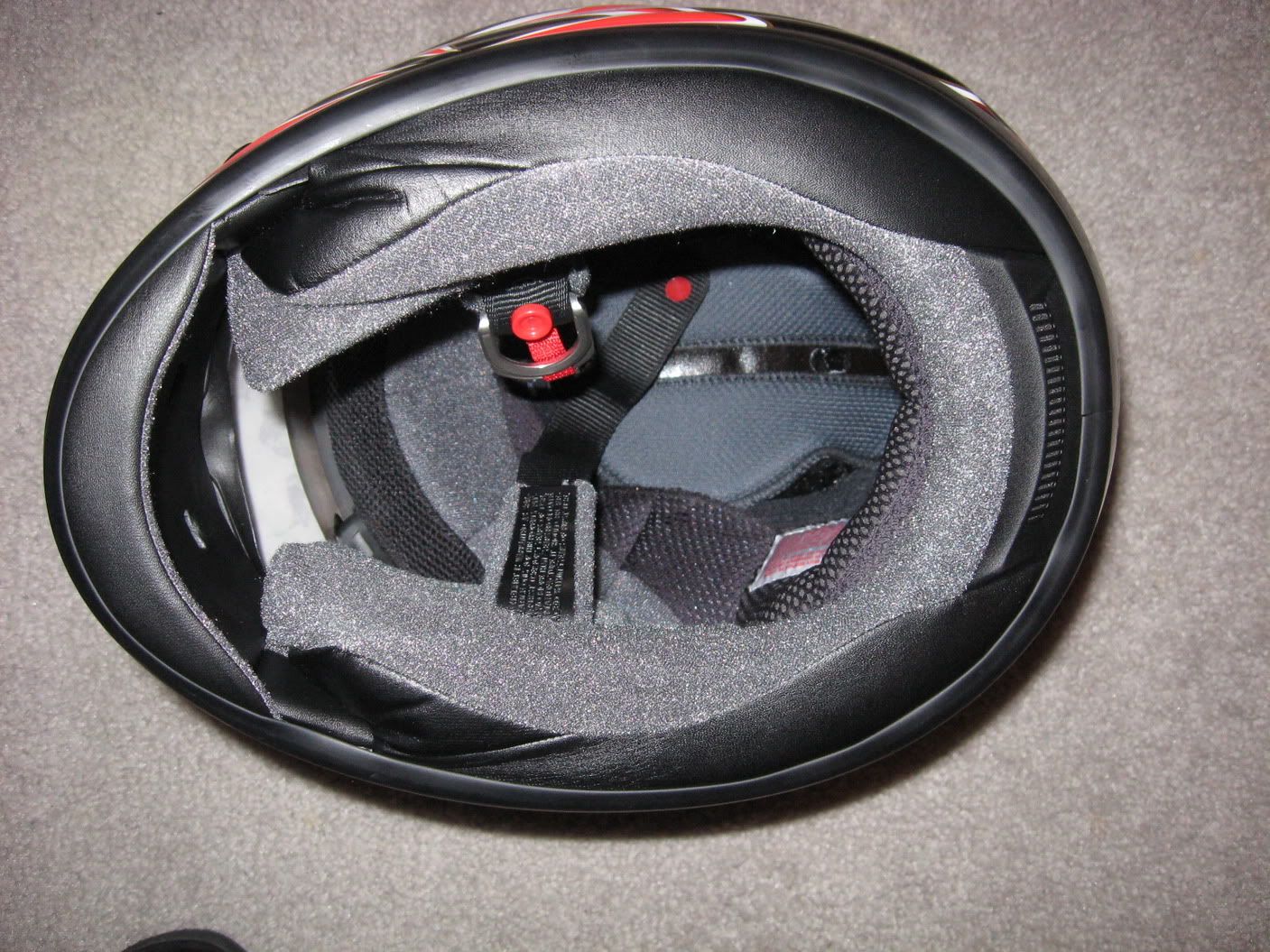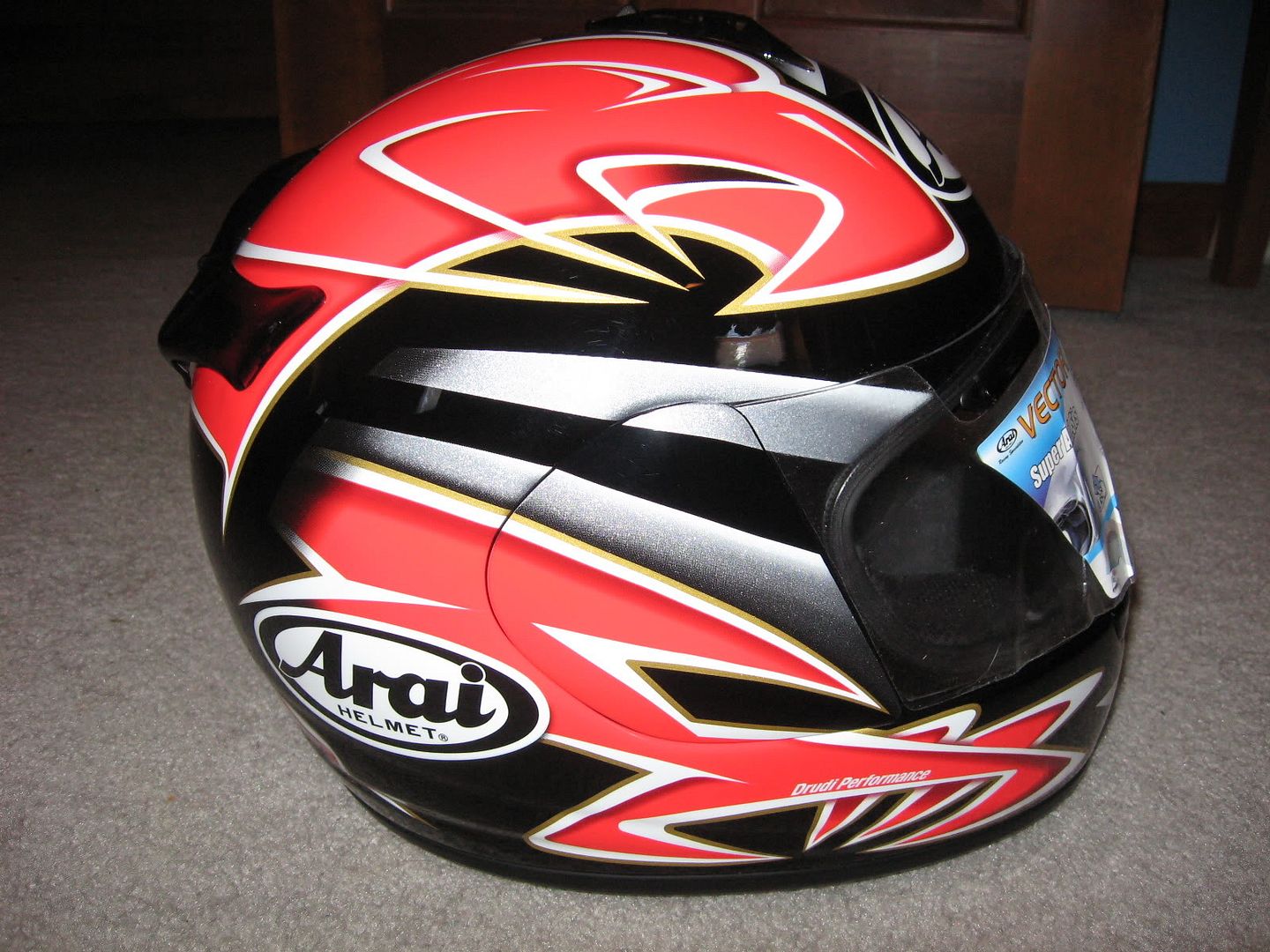 ---
Last edited by N8shon; 06-08-2010 at

10:30 AM

.
Registered User
Join Date: Jun 2010
Location: Marietta, GA 30008
Posts: 2
Price change, now $390 or BEST OFFER. If you want this, please make an offer, I need to sell this soon so I can get the next size up!
I know their policy is no returns on helmets, but I'm wondering why they sold you a helmet that's too small in the first place. That's one of the reasons to go to a dealer instead of buying on the internet - personal service. You should go back there and speak to the parts manager. Are any of the pads replaceable so you can get a better fit? You might call Arai too to ask their advice.

I don't care for Motions too much because they tried to sell me a part for my Arai that was under warranty. They even told me they called Arai and were told it wasn't covered. I called Arai myself and got the part for free.

If you really are stuck selling the helmet, try Ebay and GSB too if you haven't already.
---
-
"We didn't trade shoves; I did all the shoving." -Bobby Knight, 1981