Join Date: Jan 2004
Posts: 679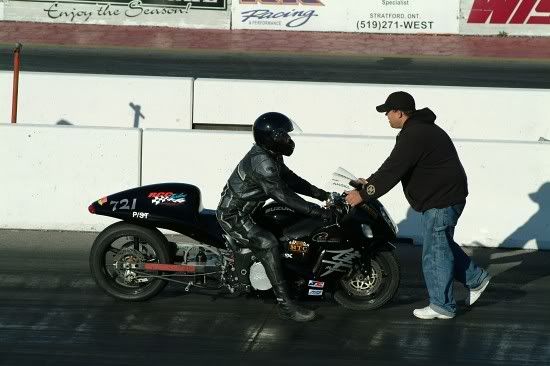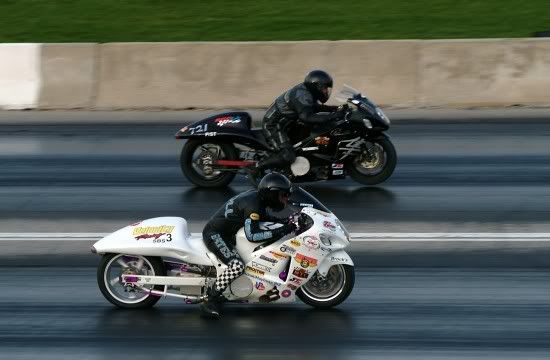 Re: Pics from the Canadian all Bike Event
---
Quote:
Originally posted by sonicsbomb
I took second place in the Hindle Street Bike Class
Best run of a 7.73

awesome!!!!!!!!!!!!!!!!!!!!!!!!!!!
Congrats....
btw alot of good pics on that site...
E.
---
SportbikeWorld Supermoderator

If it's too good to be true... then you must be Dreaming.


ONLY FEMALE WORLD WIDE to run in the 7's with a Prostreet Bike (no bar, slider, 2step, or slicks)


Sponsored by: RCC Turbo, Bellman Oil, Syed Leathers, Schnitz Racing, Boost by Smith, Cycle-Tek, Tiger Racing, Machine Works Racing, R&R Trailers by RandPCarriages.com, Mirror Look Customs, Rev'd Up Motorsports, and ofcourse SportBike World !
Join Date: Jul 2004
Posts: 160
the last pic was the final. he was in front till half trake and the bike started to shake real bad and he had to let off.
we showed up on sundy to catch the rain
---
Redline Superbike Member


AKA Duneripper :)
Ladies Love Cool D.

"I would have been your daddy, But that dog beat me over the fence."