Join Date: Jun 2006
Posts: 227
No, we're in California. I was going to call it goofy looking myself, just didn't want to offend you or anything..
When my brother bought his it was already stripped down and tinkered with so we couldn't figure out what the damn thing was. At first we thought it was a cb500. Then we realized they didn't export those to America...
thanks, never seen one of those before, but i knew ya'll would know
Join Date: Nov 2005
Posts: 166
I bought my 99 VFR last year in october with 11,200 miles on it and after last weekend of riding the DRAGON i now have just a little over 21,000 miles on it.. 1 yr 10,000 miles not to bad...
Join Date: Nov 2006
Posts: 6
Hi, first post for me here!
I have an ST1100 that has a few miles over 200,000. Still going strong, well maybe not strong but still reliable!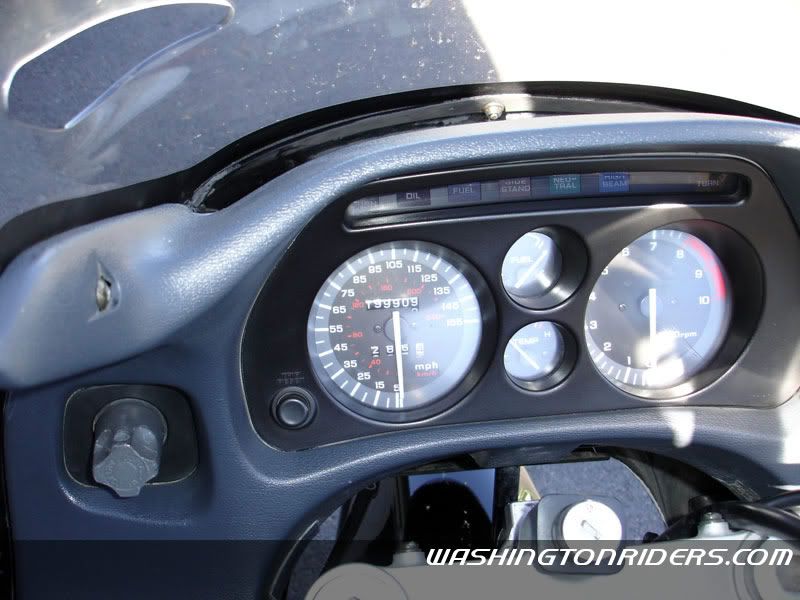 The GTR1400 is looking like a good replacement for the ST, IF it is as reliable. time will tell.
---
Last edited by Authorized user; 11-04-2006 at

07:57 AM

.
damn son you need to be in a Honda commercial....
i bought my 02 cbr954rr last november and it had 11340 on it now with just 1 season it has 19894 not to bad for living up here in maine with a short riding season.
---
scott
2002 CBR 954 RR
when you are on a honda you are on the best
Join Date: Dec 2006
Posts: 54
I bought my 2004 CBR 600 F4i brand new 10-17-04 with a whopping 3 miles on the clock, and as she sits now 2 years and 2 months (almost) later, she's at 74,455 and still kicking like a bat outta hell