'05 Sv650s
---
welp, i finally went out and got me a bike after about 2 yrs of not riding. I had a '03 kawi zx-6rr (in sig)
I have put 400 miles on it since i got it didnt get to ride it all week, except last 2 days...friggin FL rain!
let me say that i am really enjoying it, even keepin it under the 5k for break in...i plan on puttin a 100 miles on it today and then takin it to get its first service tomorrow
i hate the yellow sliders i got so i ordered some black ones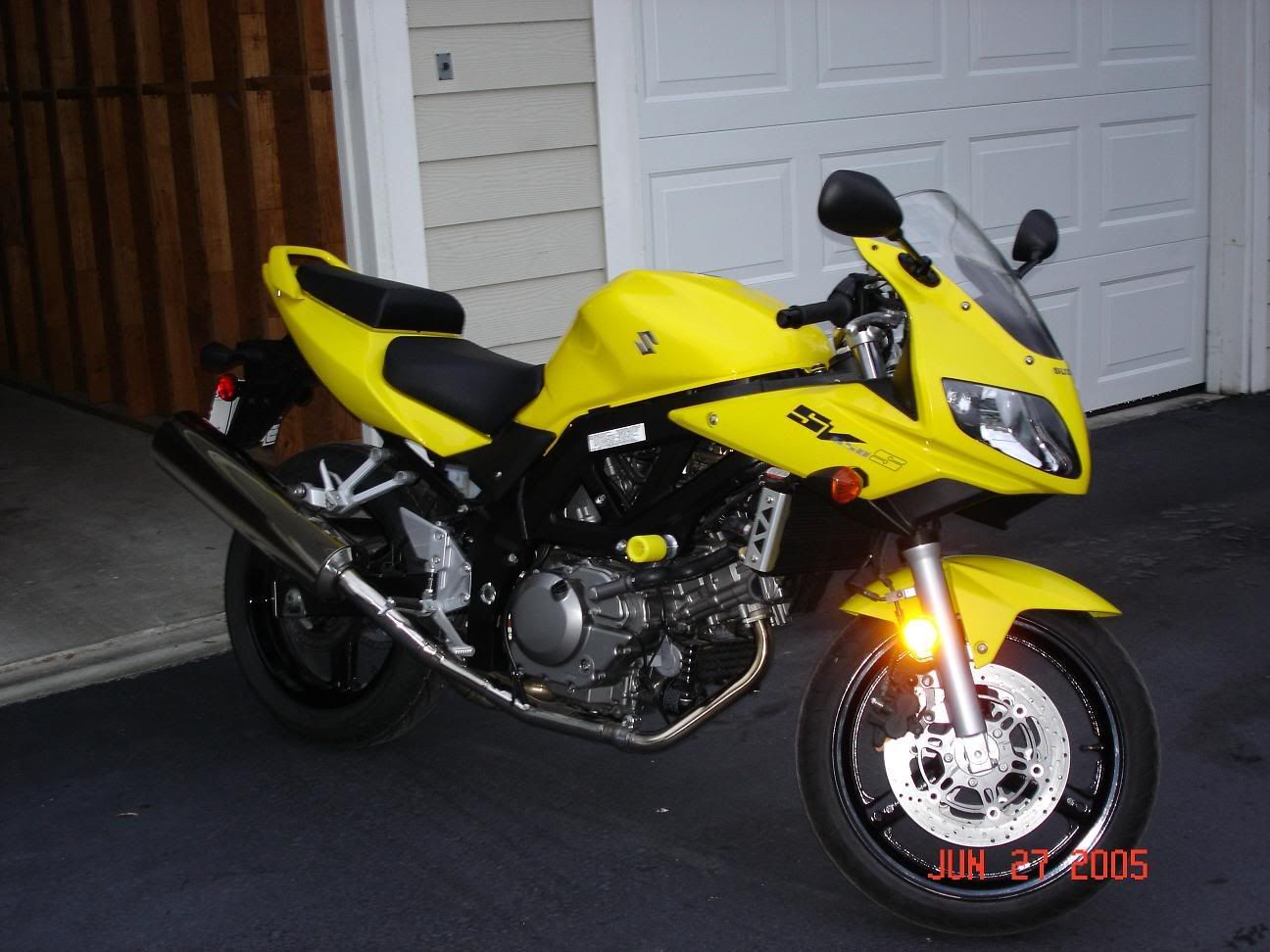 ---
"Slapping time...she comes." -Dana Carvey
Whoa....she's a Purdy one....
---
Old, Slow, but ...Smooth
what you doing w/ your old bike? i'm in the market haa
Quote:
Originally posted by Hammer 4
Whoa....she's a Purdy one....
Nice bike,are you going to put the lower faring on it? Congrats
later
Daniel
oh man, the old bike was sold 2 yrs ago...wish i still had it, sentimental value being my first bike, that and i loved the way it looked and rode

as for the SV fairing question...i'm thinkin about gettin some sharkskin lowers put on it...haven't decided yet
---
"Slapping time...she comes." -Dana Carvey