The NEW 996 Photos
---
Some photos after the Rebuild 2007: 2000 996 Superbike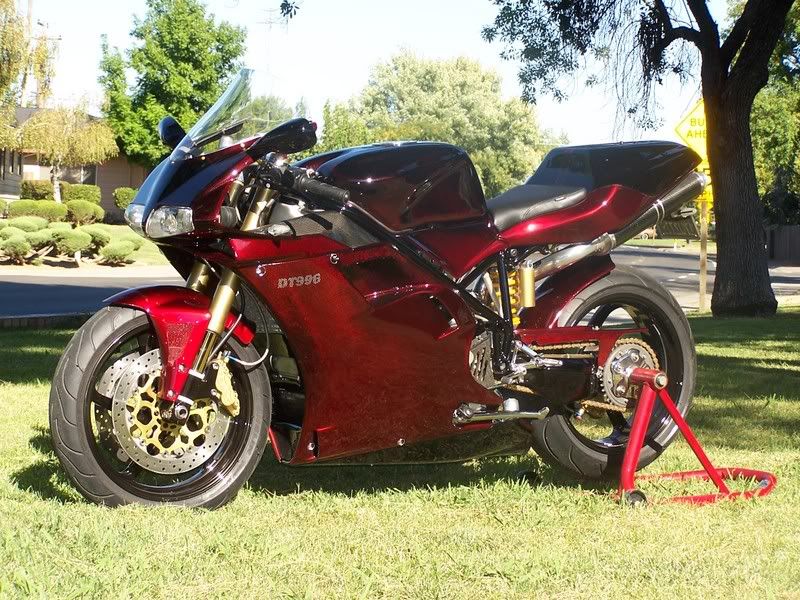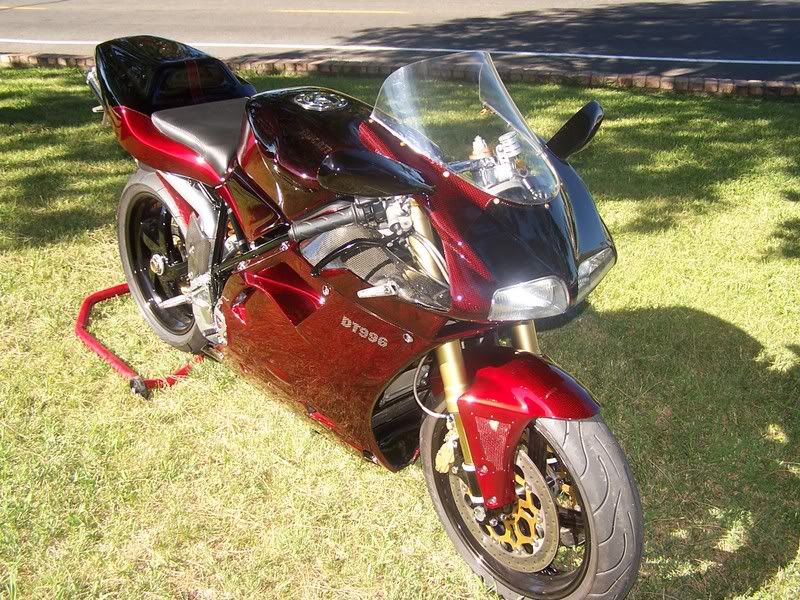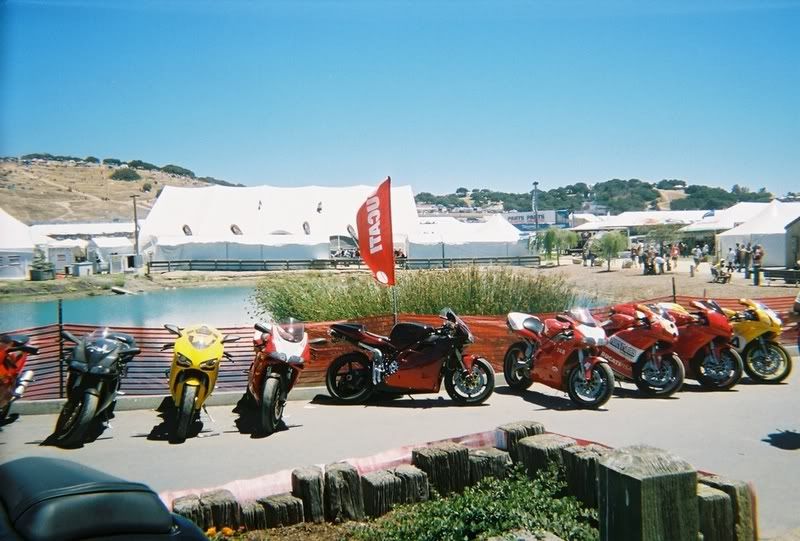 Registered User
Join Date: Jul 2007
Location: Port charlotte fl
Posts: 10
Great color! I love how the single sided swing arms look! Wish kawi did it to.
looks smashing! very aggressive colors...looks like it's doing 120 standing still
---
No matter how much you shake and dance, the last drop is in your pants.
Strength and Honor
Join Date: Oct 2002
Location: Central IN
Posts: 6,144
Looks great, I love the black on the rear setting it off a bit.
---
SportbikeWorld Supermoderator

Dragging knee is for the track, and dragging tail is for the lot. --Kane Friesen

When you're in a car, you're watching a movie; when you're on a bike, you're in the movie. --Robert Pirsig

Identity theft is not Fun