Join Date: Dec 2006
Posts: 54
Pics from last weekends roadtrip = a new F4i riding buddy!
---
Well last weekend my very good friend Jered (also a co-worker and soon to be roomate) and myself took a little trip from here in Georgia up to Lexington, Kentucky. This roadtrip was a little different though.... I actually drove my 4 wheeled beast, believe it or not. He's been wanting a bike of his own for awhile now, as he's been sharing a Honda Shadow 750 with his dad for the past 2 years or so. He really liked the Hondas, and had rode my bike a handful of times and liked it, so he was planning on getting an F4 since those were more in his price range. But he found a pretty good deal on this black/silver 2001 F4i and he fell in love with it, so we left saturday after work and drove up to pick up the new beast. It was about a 7.5 hr drive each way, and we left at 6pm
Anyways... on with the pics...
Nice pocket full of cash... he's pretty excited
We use my trusty old Accord to make the journey
Beginning odometer shot on the cage.... I think she'll do just fine (and no hating on my rust holes or peeling clearcoat!! She runs like a champ and the A/C works... that's all I care about, lol)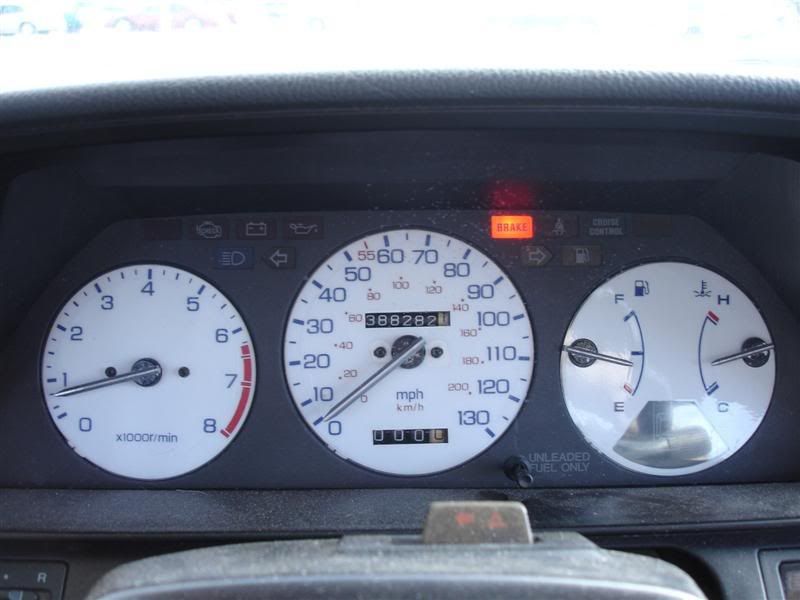 And off on the highway we go!
UGH... Finally getting out of Atlanta traffic
Hey at least they tell you it's a decreasing radius turn
Yea I was bored.... thank god for cruise control
Finally got up to Lexington, KY about 1:30 am and freakin' dead tired. Found a hotel at the exit for the dudes house and passed the f**k out, lol
Uhhh.... YEA! Not quite sure what was going on here, lol. Actually it was just water from the countertop around the sink, but I thought it would make for a funny pic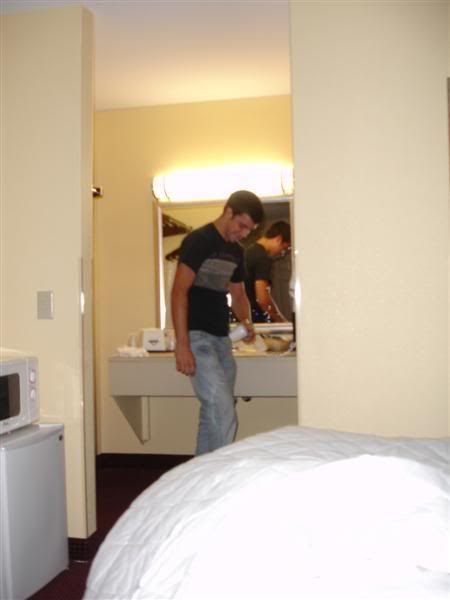 And after much anticipation..... he got his baby. Not a bad deal... 10k miles, never crashed, just a couple scratches from a drop in the garage.... $3800
All loaded up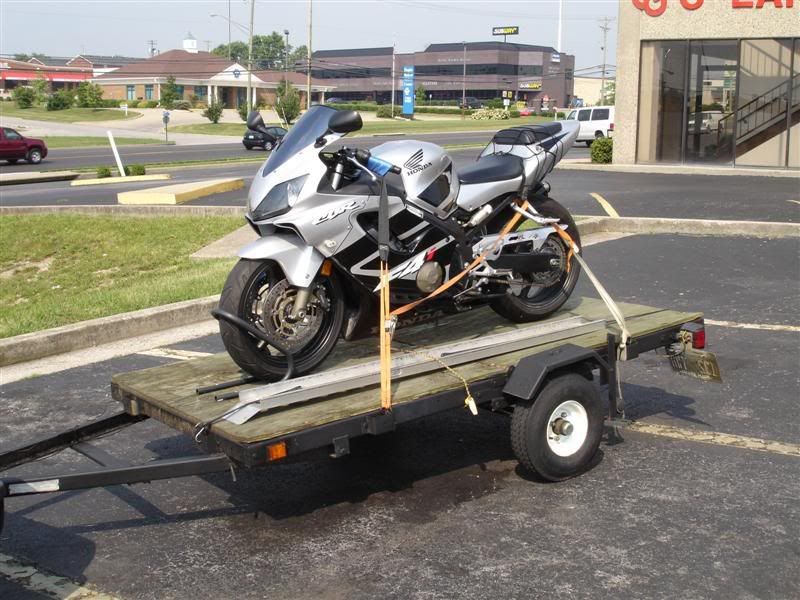 I think we're ready to roll and get this bad boy home
My view the whole way back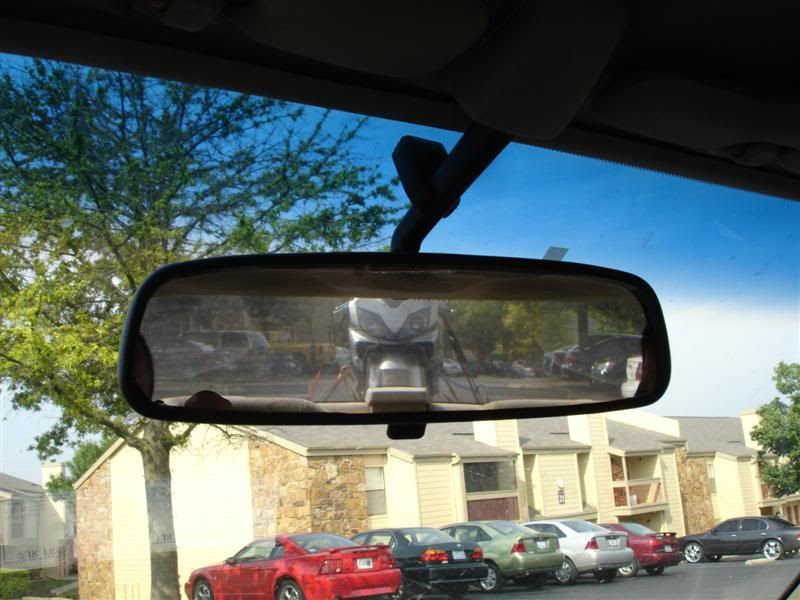 Had a nice drive through the mountains..... much better during the daytime (it was dark when we drove through the night prior)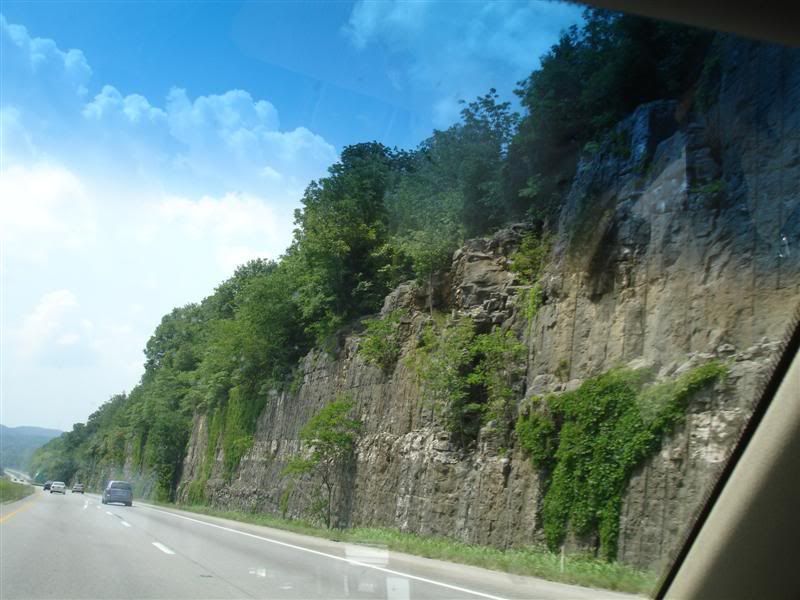 Still back there
Almost missed the TN state line
Hmmmm.... there seems to be alot of these places up here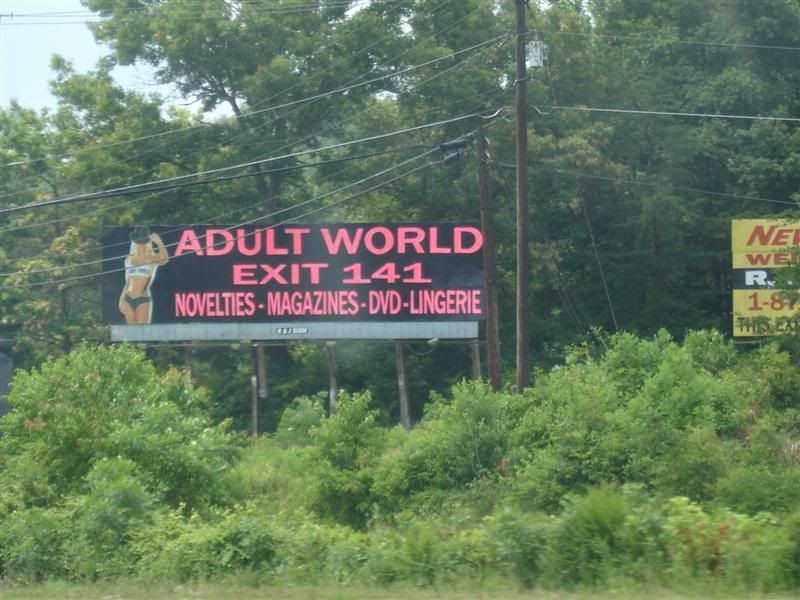 More mountains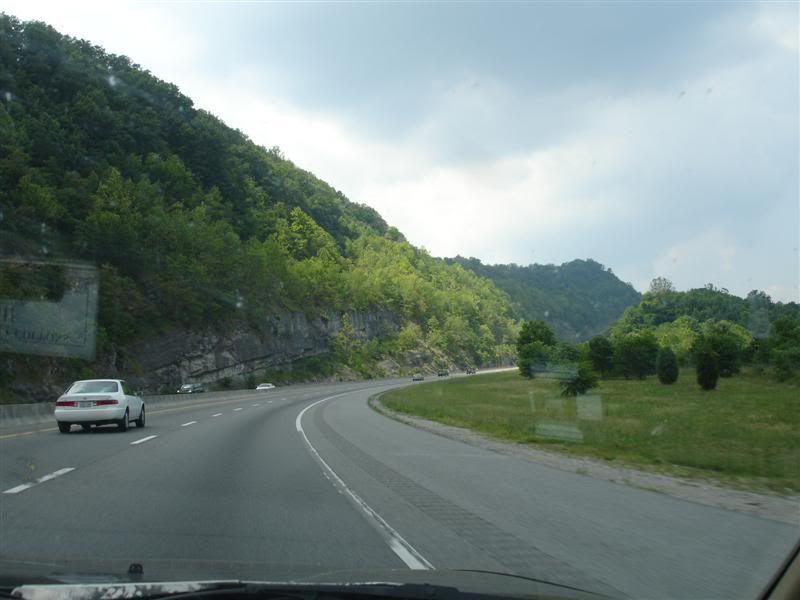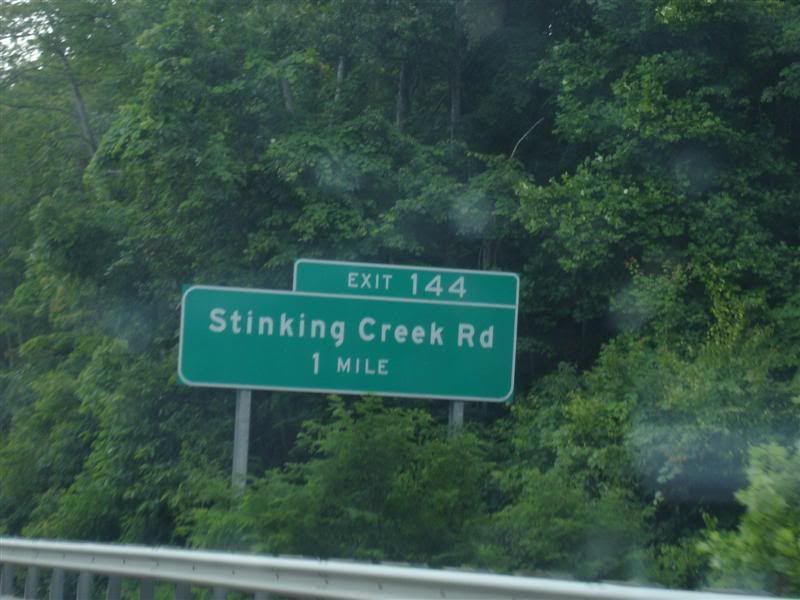 Kinda funny.... the night prior on the way up, we got off at a completely random exit in Knoxville, TN just to eat and get gas. As we're getting off the highway, sure enough there's a cycle gear right there at the very first intersection. He needed some new gear, and since we would be getting back to GA too late to go to our local cycle gear, we just got back off at the same exit in Knoxville on the way back and went to this one
Bimbos!
Almost home.... a little over 2 hours to go
Made it back to his house safe and sound. His mom was really thrilled to see the new purchase (read: sarcasm)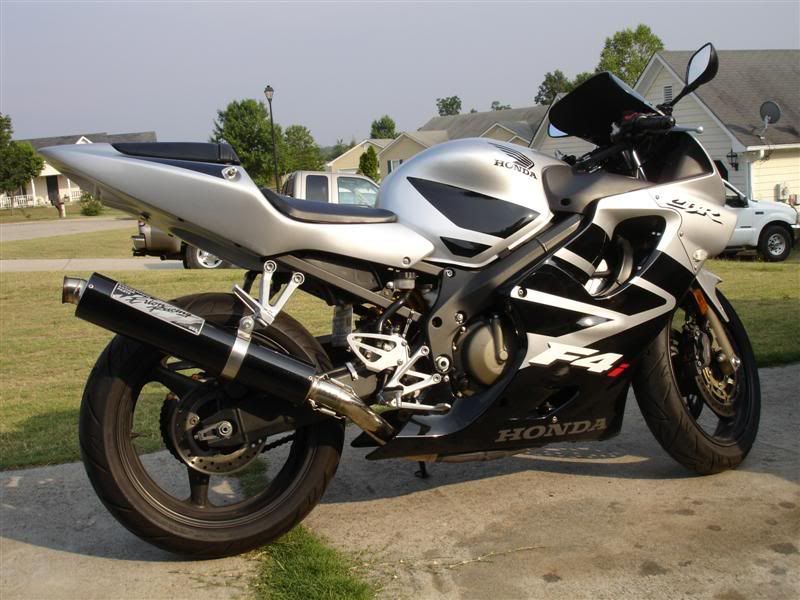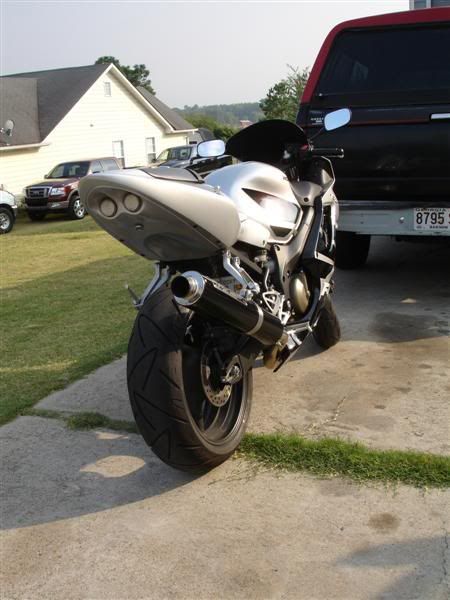 That's all the pics. I rode the bike and it runs and rides great! A little rattle from the CCTL but that's no biggie. He ordered one of the Pimpbikes undertails and a new stock style taillight (LED integrated) cuz the little round lights in this undertail really suck, and you can't see them for crap. He absolutely loves the bike though.... we've been riding all over the place this past week. Roadtrips are soon to come!!
Oh yea and the cage averaged about 25 MPG on the trip (28 MPG on the way up with no bike, 23 MPG on the way back down with bike). Not too bad for 19 years old and nearly 400k on the original stuff!
Strength and Honor
Join Date: Oct 2002
Location: Central IN
Posts: 6,144
Congrats to him! And especially to you for having so many miles on the cage. Damn
When we were toting my 636 home on a pickup truck, I kept commenting to my wife, "I think we're being followed." She thought it funny the first two times and then was annoyed the next 20; I was giddy
---
SportbikeWorld Supermoderator

Dragging knee is for the track, and dragging tail is for the lot. --Kane Friesen

When you're in a car, you're watching a movie; when you're on a bike, you're in the movie. --Robert Pirsig

Identity theft is not Fun
Nice pics of roads I travel frequently. How many miles are on your F4i now? I always point people to you when someone says "Isn't 8000 miles a lot for a used bike?" I'm sure a lot of us would be interested in an update on what kind of maintenance you've had to do to your bike.
---
-
"We didn't trade shoves; I did all the shoving." -Bobby Knight, 1981
Congrats on the new bike. Looks real clean.
---
http://www.bikerplanet.net