Join Date: Feb 2005
Posts: 4
NEW BIKE!! GOOD DEAL?! pics
---
Just upgraded from my old 1991 ex500 to my new fabulouse 2002 honda cbr f4i, and good God! I love it so much. Heres the details...
PRICE: $3,800
year: 2002
milage: 19,500
Title: Clean
damage: a few right side scrappes and scuffs, frame slider took most of the damage.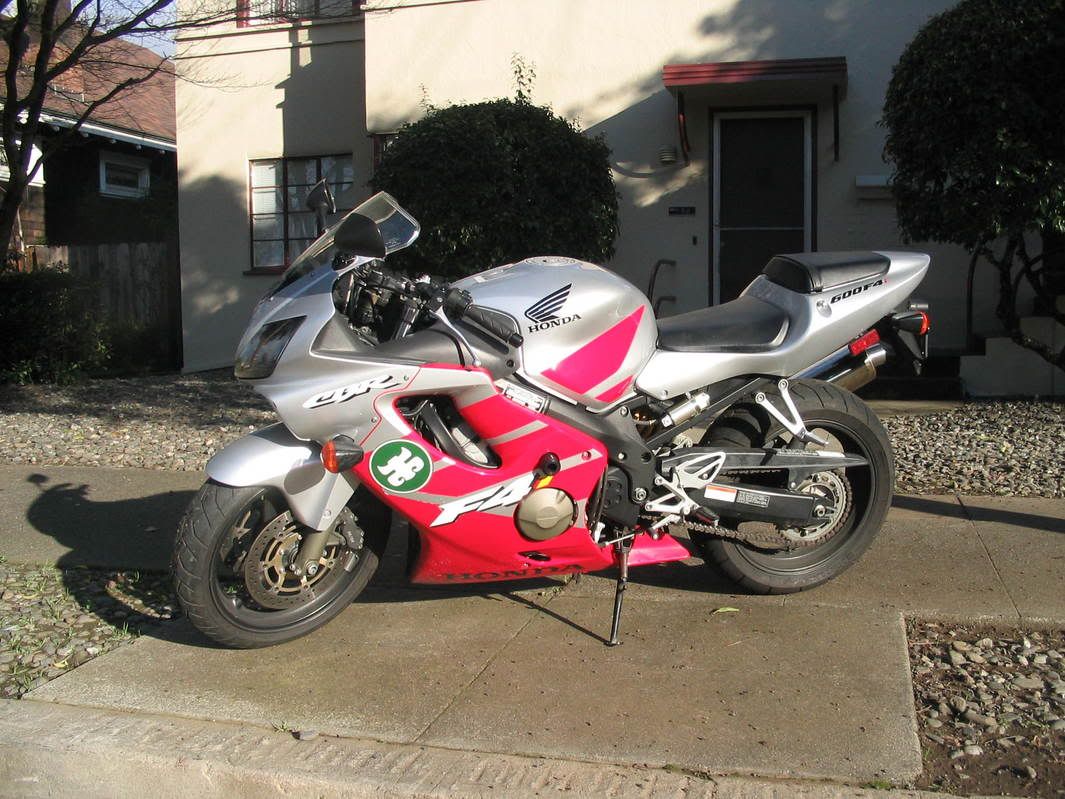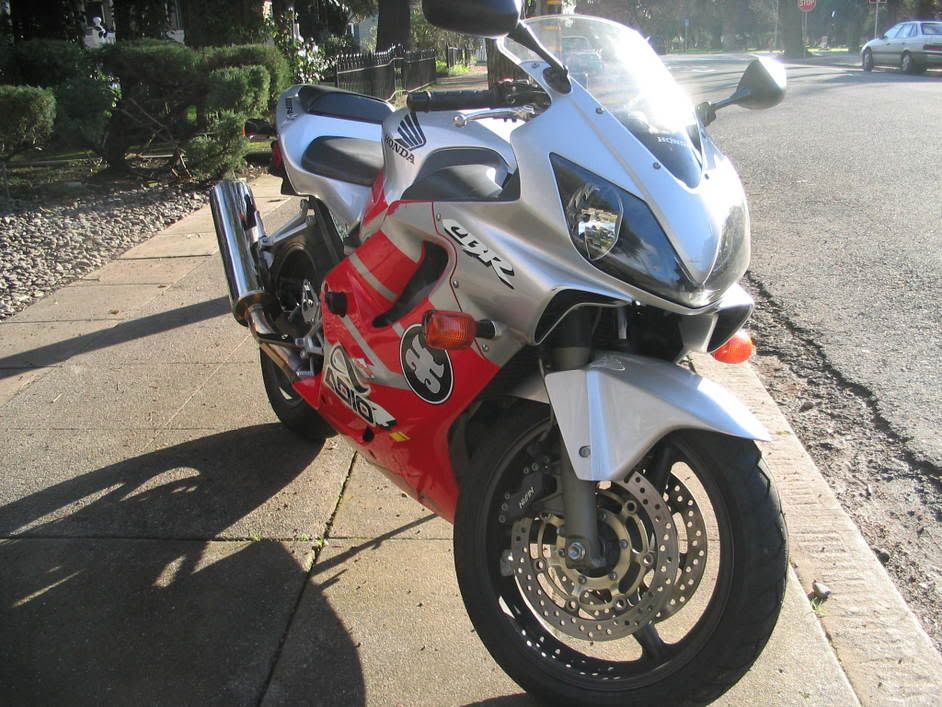 ---
Last edited by scottieb; 01-21-2006 at

02:55 PM

.
Join Date: Dec 2005
Posts: 61
Congrats
---
Great all around bike. Confortable riding position with good power. It'll treat you right as it's a honda but I am a little biased. Best of luck with your new ride!!
you have a good bike and you will probly be very happy with it just do you normal maintance. iam a little bias also hehehe.
---
scott
2002 CBR 954 RR
when you are on a honda you are on the best
Nice ride!
PS - Need to get some solvent cleaner on that gauge. Seems to be a big, ugly smear on it.
---
In God, we trust; all others must provide data.
Join Date: Jun 2005
Posts: 2,904
looks good.

I'm gettin a 2000 cbr600 f4 next week for 3 grand. 3,800 isn't a bad deal, but if the person is flexible, I bet you can get it a couple hundred cheaper since its still winter.
Join Date: Aug 2005
Posts: 101
I had a f4i and I loved it. It's an awesome bike. Just a little bit better than your ex?
Join Date: Jul 2005
Posts: 183
Great bike and a good price.
Enjoy!
Join Date: Jun 2005
Posts: 892
looks like a nice bike dude. 3800 is a good price for an 02 with little to no damage. I love my F4i, u wont be dissapointed.
Join Date: Jan 2002
Posts: 6,400
Without question that is a darn good bike & a good price. Treat it properly & you will get a lot of enjoyable/fun milage out of it.